Common Faith Questions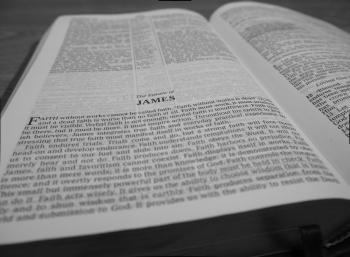 There is nothing wrong with asking for wisdom. If we don't understand, we need to pray for wisdom as it says in James chapter 1, believing that God will give it to us. Once we know the answer, then we must put it into practice.
Am I good enough to go to heaven?
The answer is "no," but this tough answer deserves an explanation.
Judged by the world's standards, you might consider yourself a decent person. Compared to other people, you might even look pretty good. But when it comes to judging if you are good enough to go to heaven, God doesn't measure you against other human beings. You are measured against God himself, who is holy and perfect . . . and your "good enough" isn't good enough.
Jesus said, "Be perfect, therefore, as your heavenly Father is perfect." – Matthew 5:48
If we are honest, we know this is impossible. Even though we try to be good, kind, and perfect, we continually fail. "For all have sinned and fall short of the glory of God." – Romans 3:23
Is there any hope? Yes! Our hope comes through Jesus Christ, who lived a perfect life and was willing to die for our sins, so that we do not have to experience eternal death and separation from God. Because he died in our place, God looks at us through Jesus, and God sees us "holy in his sight without blemish and free from accusation." – Colossians 1:22
Romans 6:23 sums up the bad news and the good news in one sentence that makes all the difference for us:
"For the wages of sin is death, but the free gift of God is eternal life in Christ Jesus our Lord." – Romans 6:23
Is Jesus really the only way?
Every day we connect with people who have very different beliefs about God and how our world works. Living in a democracy, we recognize and affirm the essential right of people to hold different religious convictions. But in the midst of that diversity, it becomes difficult to hold onto the unique claims of the Christian faith without appearing to be intolerant or arrogant.
The claims Jesus made about himself and about what he has done for us, however, are clear and cannot be watered down:
"I am the way and the truth and the life. No one comes to the Father except through me. If you really know me, you will know my Father as well." – John 14:6-7a
(See also John 6:29, John 6:35, John 8:12, Acts 4:12, Philippians 2:10-11, 1 John 5:1, 11-12)
To believe that Jesus is the only way is no reason to be arrogant or boastful, because it has nothing to do with our own goodness. We are not saved by anything we have done, but only by what Christ has done for us. The gospel is good news to anyone who hungers to know that the God of the universe is merciful and cares so deeply for us- even when we are disobedient- that He has provided a way back into relationship with Him. To know Jesus is to know God, the Father.
Believing in Jesus does not answer all our questions about the mysteries of life, death, and eternity. We wonder about all sorts of things, including what happens to those who never hear about Jesus. In the face of these mysteries we must trust God, who is both loving and just, and who reminds us, "For as the heavens are higher than the earth, so are my ways higher than your ways and my thoughts than your thoughts." – Isaiah 55:9
What do I need to do to be saved?
Grace is when God gives us what we do not deserve. We are saved by God's grace when we put our faith in Jesus Christ.
Admit that you are a sinner in need of God's forgiveness.
Believe that Jesus Christ, the Son of God, died for your sins.
Accept the gift of forgiveness and eternal life from God.
Commit your life to follow Jesus.
"For by grace you have been saved through faith. And this is not your own doing; it is the gift of God, not a result of works, so that no one may boast." – Ephesians 2:8-9
I just committed my life to Jesus Christ- now what?
Coming to faith in Jesus Christ is not the end of your story- it's just the beginning! Here are some important ways to continue on the journey: