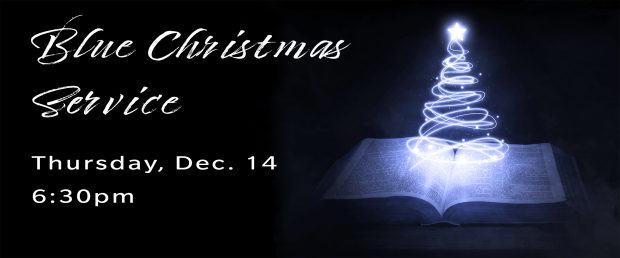 BLUE CHRISTMAS SERVICE: WHEN CHRISTMAS HURTS
If you are grieving a difficult loss, transition, or life change, or if you are burdened by the deep pain in our world at-large, you are invited to a special Advent service designed to acknowledge our heavy-heartedness. We need a safe place to share our pain. We need to know that we are not alone. We need encouragement to live the days ahead of us. We need to hear the promises of Emmanuel, the God who is with us.
Join us this Thursday, December 14, at 6:30pm in the chapel for a time of quiet reflection, prayer, music, and Word. Consider inviting/bringing someone who is struggling this year and be that quiet reflection of Christ's love to them.