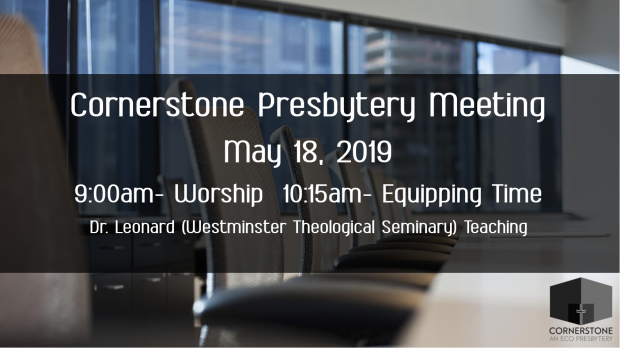 FPC:E is hosting our presbytery gathering on Saturday, May 18.
Everyone from the congregation is invited and encouraged to be part of the morning worship and/or equipping opportunity.
• Worship (9am-10am)- Music, prayer, communion, and Rev. John Leonard, Ph.D. preaching
• Equipping Time (10:15am-11:15am) – Dr. Leonard will be teaching on personal evangelism
• Dr. Leonard teaches at Westminster Theological Seminary (Philadelphia); before that, he served as a missionary in France.