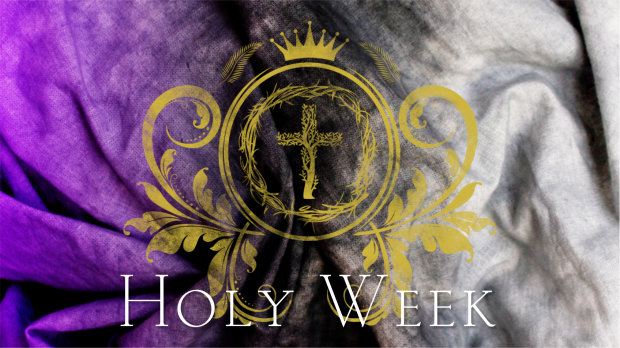 Holy Week begins with the celebration of Palm Sunday. As we wave our palms and relive the excitement of that day Jesus rode into Jerusalem, will we also be aware of what the rest of that week held for Him? Would we have quickly turned our backs on Him also? Or is a better question, do we turn our backs on Him in our present life?
This is a serious question to wrestle with this week as we complete our series, Words from the Cross, at our Maundy Thursday worship service.
The service is at 7:30pm on April 13 and is an adaptation of the ancient Tenebrae service dating from the 8th century. It is a service of worship that moves from light to darkness, with the fading light symbolizing the fading loyalty of the disciples and friends of Jesus.
The Prayer Room in the Chapel will be open Monday – Thursday around the lunch hour (11am – 1pm) and Friday from noon – 3pm.
Can you plan to stop by the chapel and open yourself to who God would desire you to be praying for? Can you pray for the upcoming services, worship leaders, and those who will be in the services? From Matthew 21:13, we were reminded that, "It is written, 'My house shall be called a house of prayer.'" May we be willing to make time and space in our schedule to make FPC:Endicott a house of prayer! Anyone can stop by during these times, but if you are willing to be available if people need prayer during this time, please sign up at http://www.signupgenius.com/go/30e094fa4a82dabfb6-holy1.  
We conclude Holy Week with the celebration of our Savior's resurrection on Easter Sunday. Services will be held at 9:00am (Contemporary) and 10:45am (Traditional). We hope to see you there!