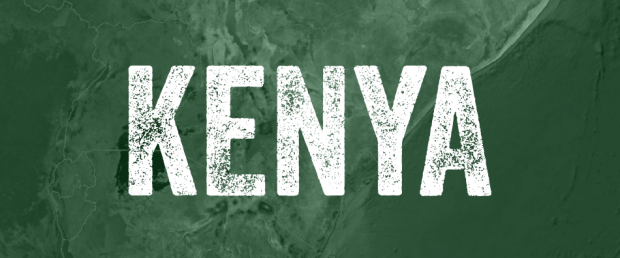 On Sunday, February 10, 11 people will be commissioned to Kenya for a multi-week mission trip. Check back here often for updates about their work in Kenya as we receive pictures, video, and stories!
Day 1
Today was a recovery day- busy, but no work. We went to the Elephant Orphanage and the Giraffe Center, both of which rescue or breed endangered animals and prepare them to return to the wild. We also visited the Kazuri Bead Factory, a mission to give single moms employment making hand crafted beads, jewelry, and pottery.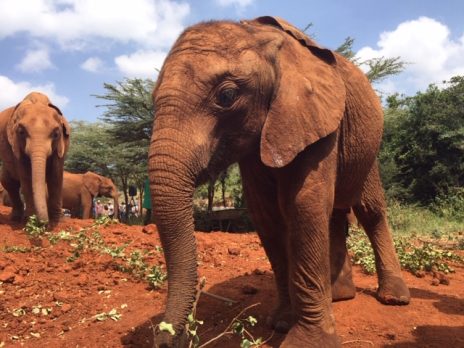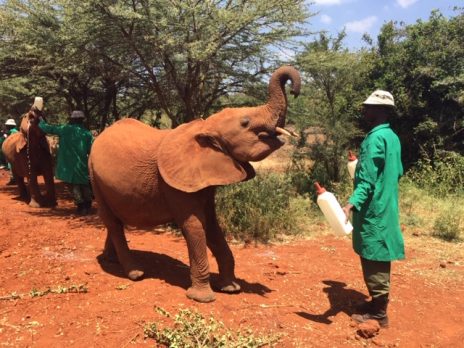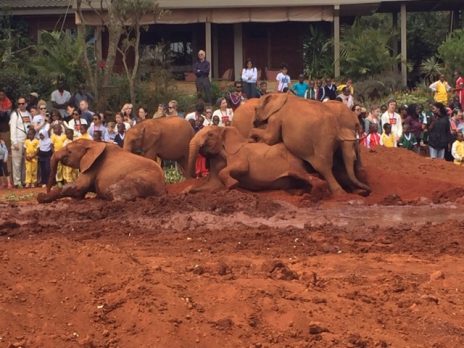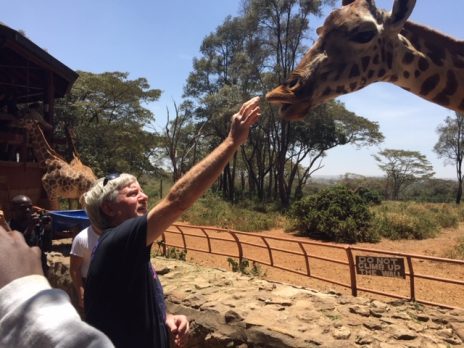 The team's devotion today dealt with priorities from John 12:8 "You will always have the poor among you, but you will not always have me." Let us make it a priority to keep the team in our prayers during this trip: for safety, health, and open eyes for how God desires to use them as a blessing to the Kenyans. May they be equally blessed by seeing God's glory all throughout this trip!
Day 2
We spent today painting two prime coats on the church sanctuary and vestry with church members. Lots of conversations, laughter, and chai!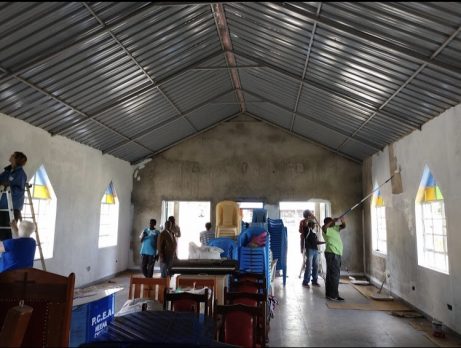 1 Peter 4:10 "Each of you should use whatever gift you have received to serve others, as faithful stewards of God's grace in its various forms."
Day 3
The mission team wants to say hi! All is going well so far. Today they were able to finish painting the church. What amazing things they're doing! Please continue to keep them in your prayers!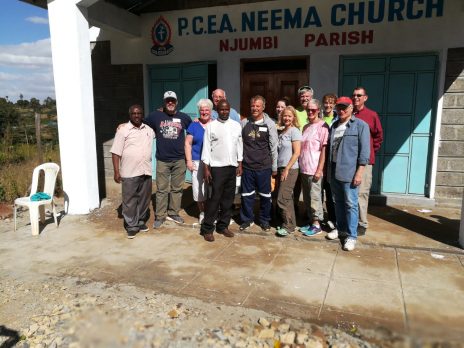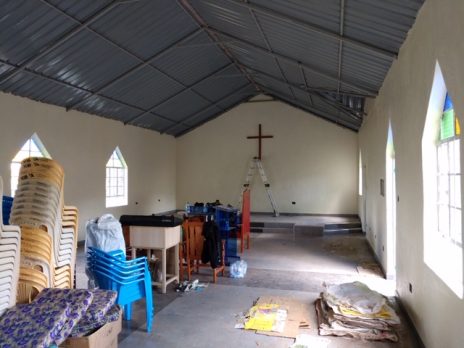 Acts 20:35 It is more blessed to give than to receive.
Day 4
Galatians 6:9-10 "Let us not become weary in doing good, for at the proper time we will reap a harvest if we do not give up. Therefore, as we have opportunity, let us do good to all people, especially to those who belong to the family of believers."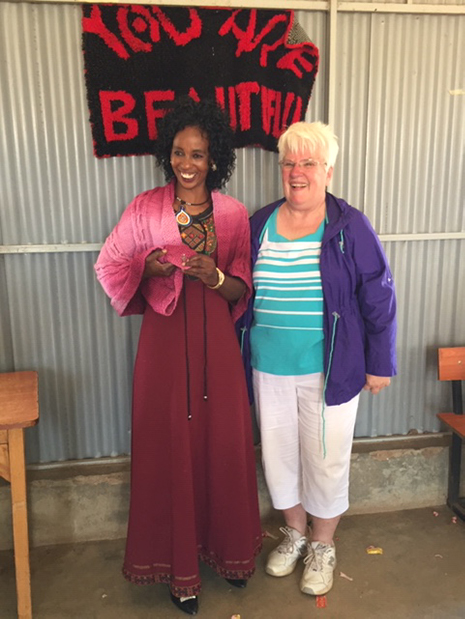 Pam Davis with Beatrice who is the Head Mistress at Olishobo School for Girls.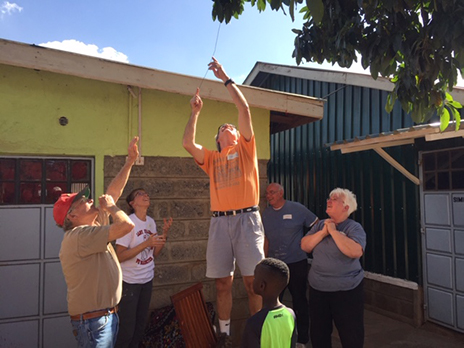 How many Presbyterians does it take to get an Avocado out of a tree?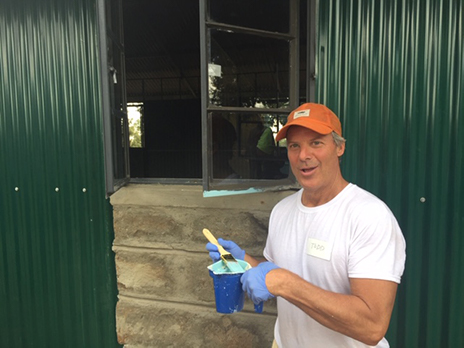 Todd working hard painting a window the wrong color… it was supposed to be white!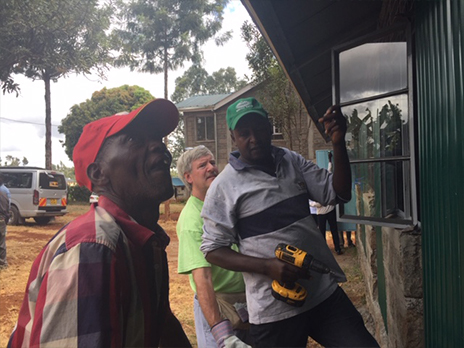 Bruce Barney working on the school walls with his friend Stanley and another church member.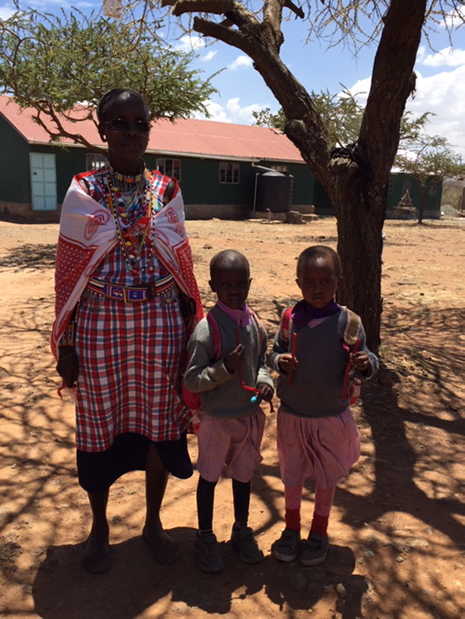 A Maasai mother and her two girls.
Day 5
Ezra 3:10-13 When the builders had finished laying the foundation of the temple, the priests put on their robes and blew trumpets in honor of the LORD, while the Levites from the family of Asaph praised God with cymbals. All of them followed the instructions given years before by King David. They praised the LORD and gave thanks as they took turns singing: "The LORD is good! His faithful love for Israel will last forever." Everyone started shouting and praising the LORD because work on the foundation of the temple had begun. Many of the older priests and Levites and the heads of families cried aloud because they remembered seeing the first temple years before. But others were so happy that they celebrated with joyful shouts.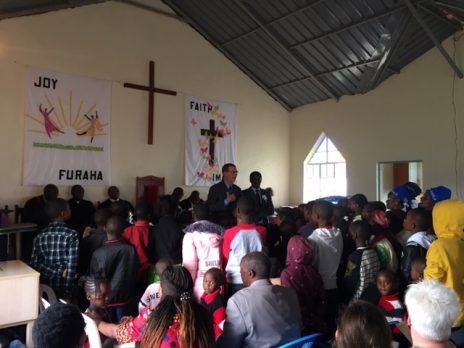 Tim was able to do a small "children's service" today in the dedication of the new church we worked on!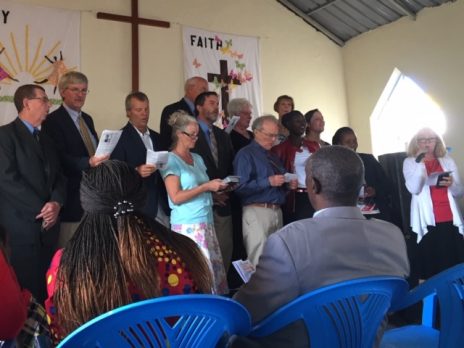 Singing during the dedication.
Day 6
Today, the team was blessed to visit and work on a school.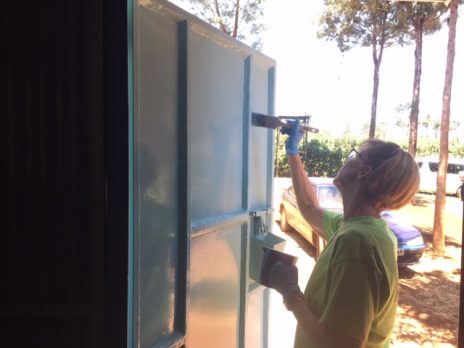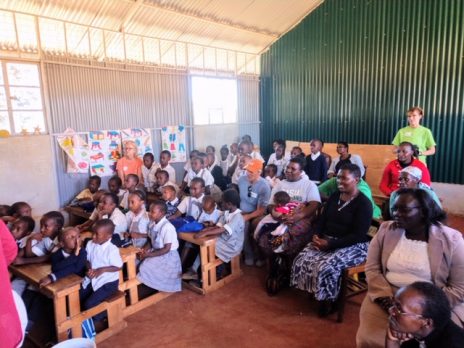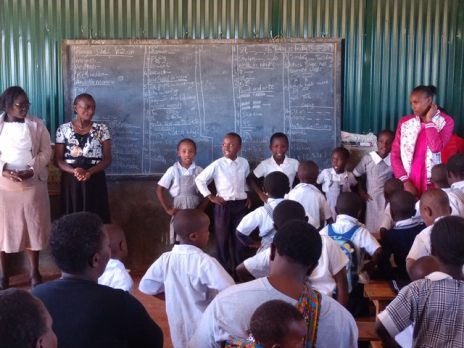 Philippians 2:3-4 "Do nothing from selfish ambition or conceit, but in humility regard others as better than yourselves. Let each of you look not to your own interests, but to the interests of others."
Day 7
Today, the team visited Comet House Children's Home and Kikuyu Presbyterian Hospital.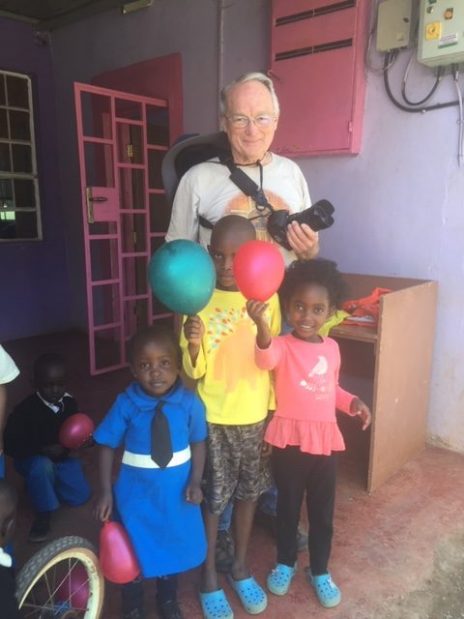 Peter with a couple kids from the Comet House Nursery School.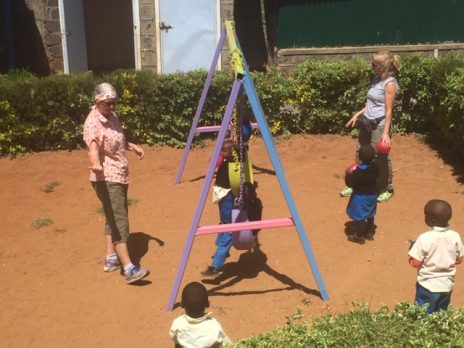 Rebecca and Kristy swinging some children at Comet House.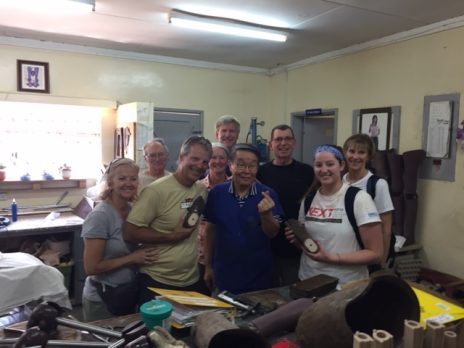 Some the group in the prosthetics ward of the Kikuyu Presbyterian Hospital.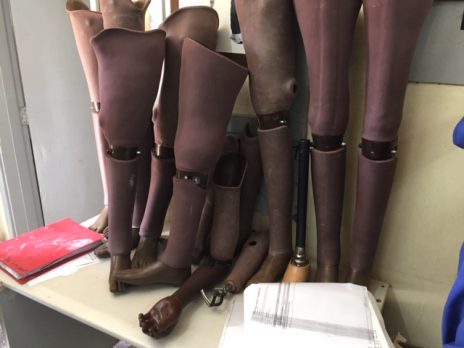 Some of the prosthetics.
Acts 2:21 Then whoever calls upon the name of the Lord shall be saved.