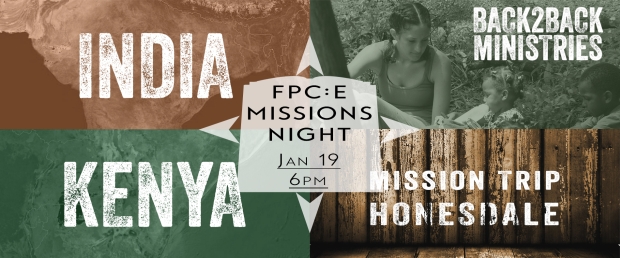 Join us Thursday, Jan 19 at 6 pm for FPC:Endicott's first Missions Night!
Hear about the following four missions of FPC:Endicott— India, Kenya, Back2Back Ministries (Christy Williams is currently raising support to become one of their missionaries) and Honesdale, PA— and in the process, sample some food local to those areas!  
Whether you have ever considered going on a trip, are interested in hearing what missions are all about, or would like to support those who feel called to be missionaries, we hope you set aside Jan 19 to come and be part of FPC:Endicott's Missions Night!