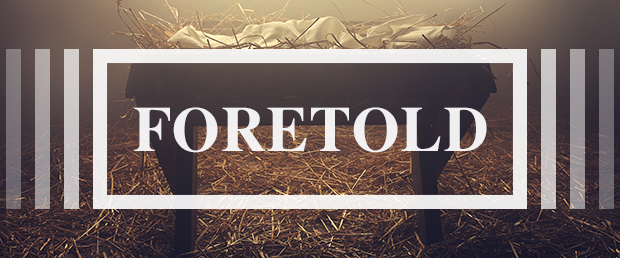 Advent Preaching Series- FORETOLD: The Birth Prophecies of the Messiah
Throughout the Old Testament, we see glimpses of Jesus. God speaks through his prophets of the coming Messiah, as his people wait with expectancy for their king. God promises a savior and our God is faithful, as we see the fulfillment of all his promises in the person of Jesus Christ.
Join us as we journey alongside the people of Israel, waiting with expectancy for the Messiah to be born: born of a woman; born in Bethlehem; born of a virgin; born from the line of Abraham; born a light to the world; born a KING.