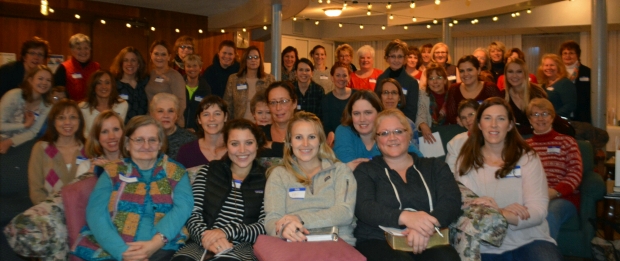 Earlier this year, the women of FPC:E met for the 2nd Annual IF:Endicott retreat. It was a weekend of worship, praise, prayer, fellowship, and teaching. The women who attended explored the question: What if we lived like Jesus? We joined women from around the country and the world registered in large and small groups as a local gathering of the IF:Gathering 2016.
IF:Gathering is a faith-based ministry based out of Austin, Texas, that presents a live, global webcast geared toward women. IF:Endicott was one of thousands of gatherings around the world where women met to participate in the two-day conference to gather, equip, and unleash women on the world to live out their purpose. This was the 3rd year for the International IF:Gathering and the 2nd year for the women of FPC:E to participate.
IF:Endicott provided an opportunity for the women of FPC:E to gather together, to grow together, and to worship together. We also opened our doors this year for members of the community to join with us for the two-day livestreamed retreat. It is amazing what God can do when you make yourself available to His leading and His calling in your life and in the life of the church!