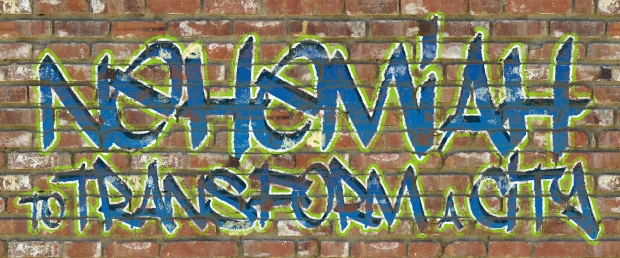 FALL PREACHING SERIES– THE OLD TESTAMENT BOOK OF NEHEMIAH
After 70 years of captivity in Babylon, God's people were allowed to return to Jerusalem to rebuild their city that lay in ruins. Great time, energy, and resources went into rebuilding the temple, the walls of the city, and the houses. But it was not enough to restore the structures and infrastructure of Jerusalem. The secular and the spiritual work were both addressed as government and temple leaders worked side by side. The most important transformation that took place was within God's people, as they renewed their covenant promises and were once again shaped by and conformed to God's Word and will.
The book of Nehemiah is the story of a transformed city and people long ago. We have the opportunity and responsibility to help write the story of a community and people being transformed today!
In conjunction with the fall preaching series, we are launching a church-wide small group study:
We are all aware of the decline in our community. It is by no means unique to our area, but is still difficult to experience as businesses close down or move out of the area, lay-offs continue, the heroin epidemic rises, community resources decline, families become more broken, and schools and community organizations struggle to help with such overwhelming needs.
In the midst of these changing times, we want to share the good news of the Gospel with our surrounding community. But we are unsure how to do so- especially in the context of so many challenges. Eric Swanson and Sam Williams have been working with missional leaders from cities around the world with similar struggles to discover examples and principles of city transformation. They understand that spiritual and social change can go hand-in-hand when people of good faith partner with people of good will for the common benefit of the community. In this study, Eric and Sam share effective and proven ways that we as a church can partner with community leaders and organizations to bring about both social good and spiritual impact.
What would transformation look like for us here in Endicott and the surrounding area? Join us for this 7-week study, "To Transform a City," where we will be challenged to serve our community in tangible ways that make sharing the Gospel our ultimate motive, rather than our unspoken or ulterior motive. Below, you can find the videos for the study as well as supplemental materials for your groups: