"Our mission is to provide a developmentally appropriate pre-school program for three, four and five year olds where they can develop a positive self-image and discover the joy of learning through guided play.""
Endicott Preschool Website
A Local Mission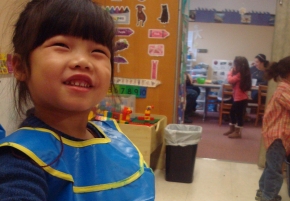 3-Year-Old Classes
A child's feeling of independence and social interaction with others is what the 3s classroom is all about. Our program revolves around the children learning to help themselves and getting along with others.
Children are introduced to pre-writing/reading skills, colors, shapes and numbers. This also gives each teacher the opportunity to work one-on-one with each student.
We offer three-year-old classes here at the Endicott Preschool with 2 or 3 day options.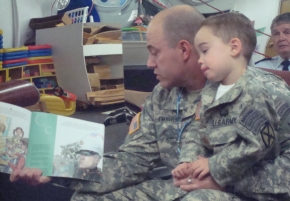 4-Year-Old Classes
In our 4's classrooms, you will find a caring rich environment that focuses on all aspects of creative learning. Hands on activities encompass exciting unit themes which include nutrition, cooking, holidays, dinosaurs and safety, to name just a few.
Our friends rotate to a variety of learning centers which offer items to help stimulate young imaginative minds. Literacy is introduced with the letter of the week, creative writing and circle time readings.
We offer four-year-old classes here at the Endicott Preschool with 3 or 5 day options.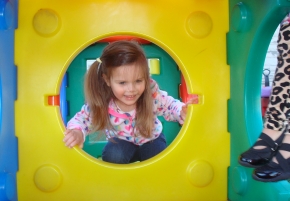 Play
"Play is under pressure right now, as parents and policymakers try to make preschools more like schools. But pretend play is not only important for kids; it's a crucial part of what makes all humans so smart."
-Alison Gopnik from SMITHSONIAN MAGAZINE
We believe research provides more and more evidence of the positive effects that well-developed play has on various areas of child development, such as children's social skills, emerging mathematical ability, mastery of early literacy concepts, and self-regulation. Therefore, we incorporate dramatic and large motor play into our daily curriculum.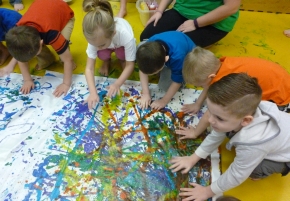 Field Trips
We encourage our teachers to continue to build field trips into their curriculum. Some we have been doing on a yearly basis and some are added as new ideas are flowing from teacher's curriculum planning. These are a few examples of what your child could expect to participate in while attending Endicott Preschool:
Apple Farm | Cider Mill | Fire Station | Magic Paintbrush | Discovery Center